Clepsydra is a Browser Extension that helps you reflect and stay focused on what matters most.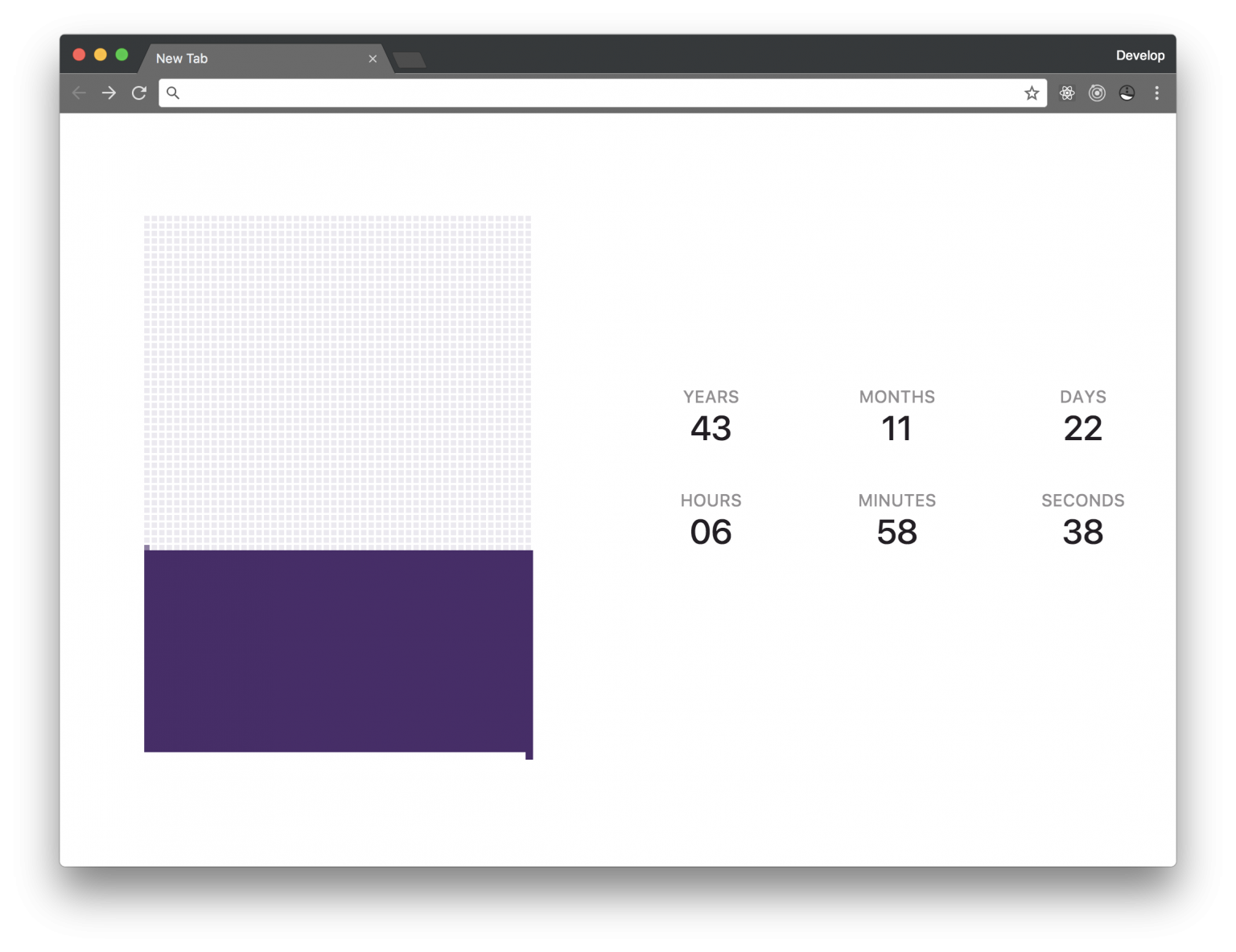 Clepsydra is my way to contribute a "Memento Mori" as Software. It's a Chrome Extension built with React.
Homepage. You can find it on the Google Chrome Store
It's a Memento Mori
A while ago I found a diagram online, a bunch of squares, 52 per lines, 100 lines. "Each Square is a week of your life".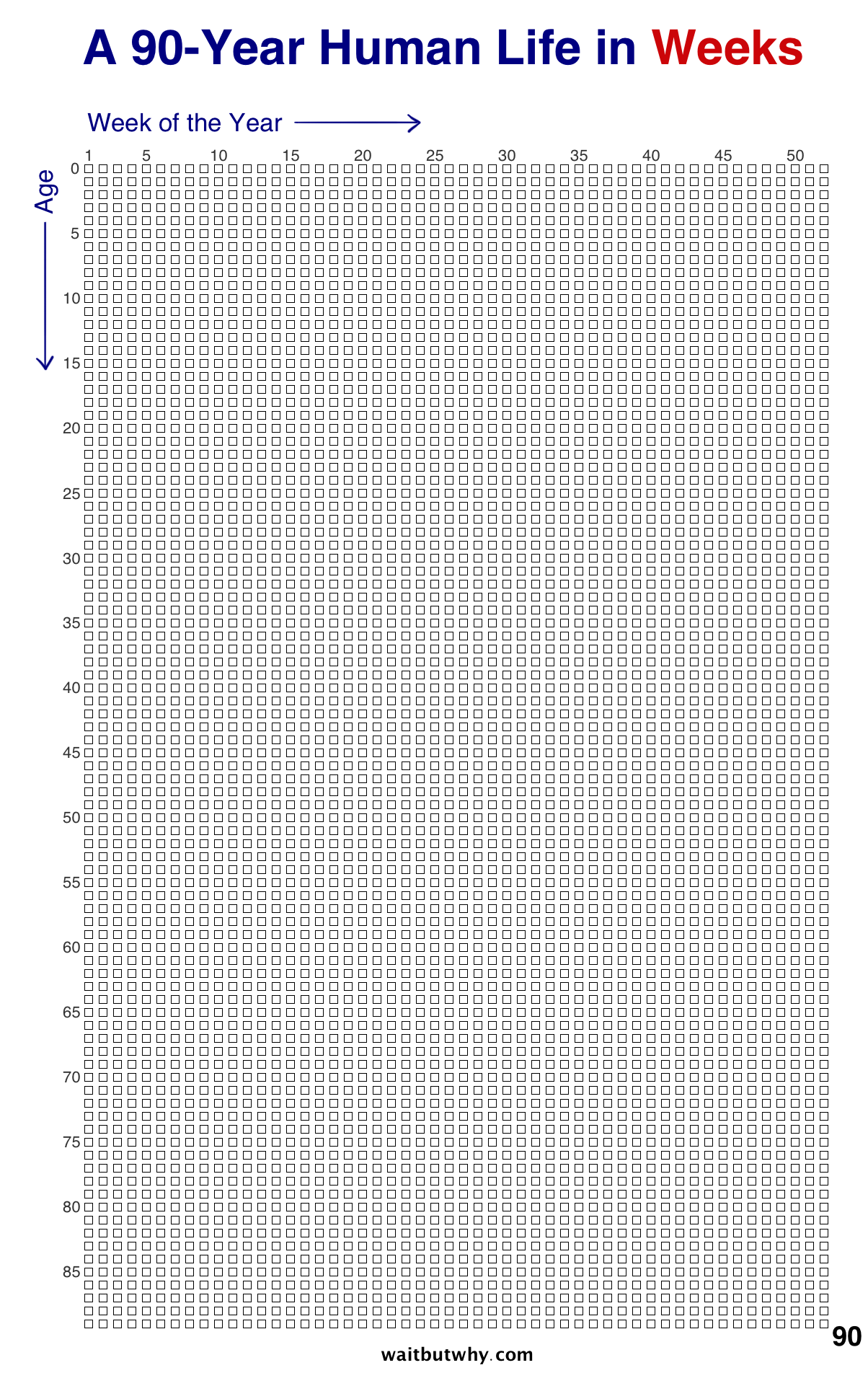 I printed the diagram, and used a marker to "toggle" each of these weeks. Slowly I arrived at my age. This was a powerful visualisation. I physically went thorugh each of these weeks, and you should know: it takes TIMES coloring 52 x whatever old you are. And as I was FEELING the passing of time, I remembered things. I remembered Years, months, and weeks I've been through. Smalls memories, big changes, decisions I made, pain or pleasure.
Not everyone will go through this, so I designed this extension as a way to remember the passing of time. I think it is interesting to "remember" you are mortal.
I know you have a strong reaction reading this, I understand, just know it this tells a lot about you.
I've often had the same discussion:
Hey what's that picture on your browser?
Ho, it's an extension I made, these are the weeks I lived, that's my age, and that's an estimation of my death.
That's creepy, why do you want to remember you will die?
That's when the discussion starts. Why do we live like we're immortal? Can we get something from such a device? Is it healthy to remember it? Is it healthy to forget it?
Death Anxiety (wikipedia) Terror Management Theory Memento Mori
There was a quote in Alan Watts' "The Book" about such a device but I haven't find it yet, hit me up on Twitter if you want to talk about it.
Tech
Built with React.
I used react-app-rewire-multiple-entry to generate multiple pages used by a Chrome Extension. It runs on Chrome and Brave, I haven't tried other browsers.
I'll describe this later, hit me up on Twitter to get more infos!